Dominic Chaplin and Lisa Tanner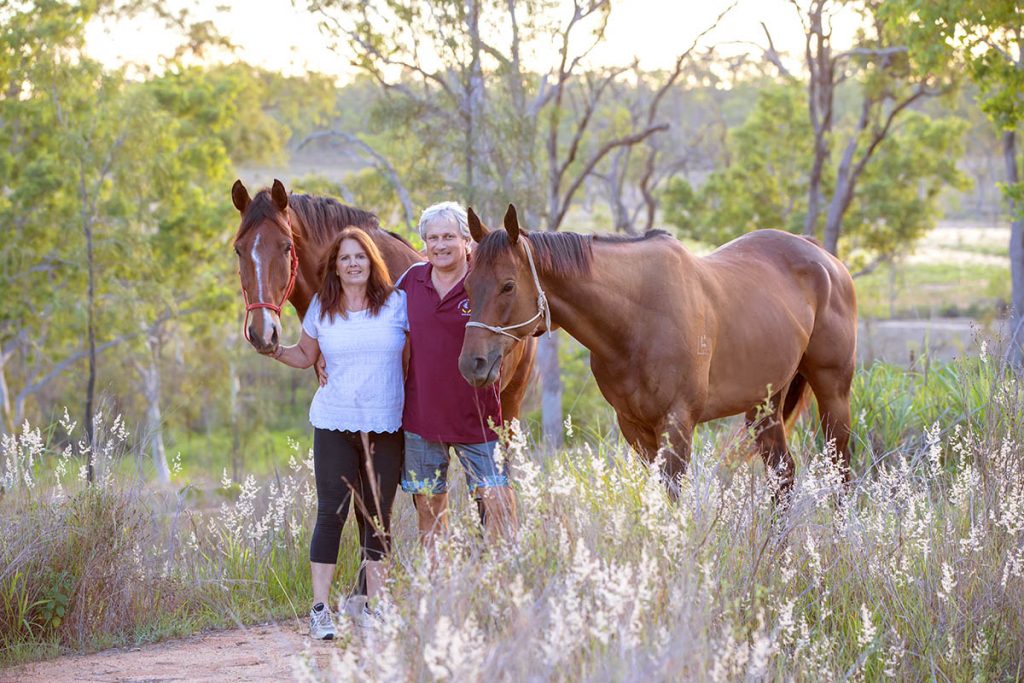 In 1994 Lisa & I decided to try a bit of a change in life. We bought a one-way ticket from London to Queensland, ending up in Cairns. It was a great step forward.
Uni Degrees and industrial research experience in chemistry are of limited benefit in Cairns. It was time for a change in career. Before moving to Cairns, I enjoyed extended holidays for travel and photography. So it wasn't too much of a change to move to full time photography. 
In the quiet season, I still like to get out of Cairns and take my camera to see some of the rest of the world. Every year I try to get away to at least one overseas destination. In particular, I look for the local wildlife. Unfortunately for Lisa, I tend to avoid the luxury hotels and go for slightly off the beaten track destinations. After visiting at least 45 different countries, that travel coffee table book is long overdue!
In 1996 we were living along Pine Creek Road near Gordonvale. We named our new business Pine Creek Pictures. We are not married so the logical step was to start with wedding photography. The weddings were fun but after 600 of them and 10 years we thought it was time to see what everybody else did on a Saturday. A lot of our wedding customers started coming back with their children for family portraits. So we changed to photographing kids instead. This has worked very well and I still enjoy photographing families and kids. I have also shot a lot of sport over this time and this has also proved very popular.
After moving studio three times, we settled on the current location in 2002 at 247 McLeod St in North Cairns. Apologies to all those people who come and try to find us when we are out photographing on location. Please ring first 0419 028 077.
Both kids and sport require the same skills in photography. Split second timing of that perfect moment is combined with a natural instinct for great light.
For families and kids, personally I love the natural outdoor look combined with the textures of of rural Australia. Kids are far better to photograph when they are just running around and having fun, eating rocks and falling in the mud. We used to go to some great rural outdoor locations around Cairns. However, slowly but surely, they are "developed". So we started to encourage families to come out to our home in the scenic Little Mulgrave valley. Our home here was the original farmhouse and barracks for the area and is excellent for photography. Images from the nearby Little Mulgrave river also look lovely. 
In recent times I seem to find myself doing more commercial photography and we have developed a steadily expanding business photographing  corporate portraits. These business portraits can be done in our studio or also on location incorporating the company's premises to present a unique image.
After 20 years photographing I must have photographed almost everything in every situation. The experience is invaluable and helps me to tackle any assignment with confidence. I'm not sure how many people I've been lucky enough to photograph over the years but it must be many thousands. Thanks to all of you for letting me into your lives for a short while.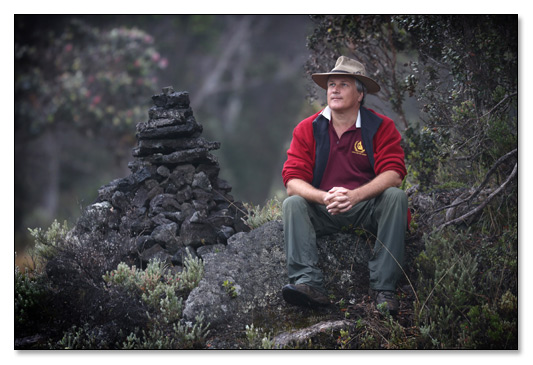 Dom on Hawaii – photo by Lisa Tanner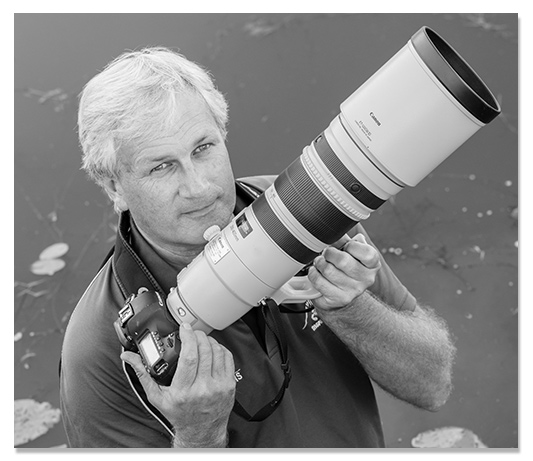 Dom in Mareeba – photo by Lisa Tanner
Despite being very good with the camera, Lisa tends to leave most of the photography to me.
Looking through our website you might notice how the horses do tend to feature. Lisa is very passionate about her horses and spends as much time as possible competing in Dressage, Showjumping and Cross Country. The horses also like to join in with the photography from time to time. Other times they do need to be bribed with a carrot which is usually close at hand. They are quite used to small children and are suprisingly very calm.,